Brianna Perry
Underground Resistance
curated by Michele Akinsanya
Born in the Caul

2020
Various dyed fabrics, aluminum
The Black Arts Sessions presents Underground Resistance, a collection of selected works by Brianna Perry. Primarily working with textiles and fabric, Perry's contribution to the "Straight Lick" collection is a unique augmentation to the abstract Black decorative tradition.

Informed by her own politics, Perry's imaginative approach still manages to lend to a consistent transformative narrative in each work. In particular, Trade is a testament to Perry's critical eye and meticulous assemblage - incorporating themes of bondage, fashion, and labor to depict a fragmented exploration of anti-Blackness and colonialism. Born in the Caul calls upon ritualistic Hausa and Nigerian traditions to metaphorically traverse spiritual and physical realms representative of intricately rooted pathways that defy geographical boundaries and span multiple generations and serve as the connective tissue that is the Black experience.

A nod to the Detroit music collective, Underground Resistance is a potent evocation of both self- and collective identity that imbues Black liberation, very much like its namesake.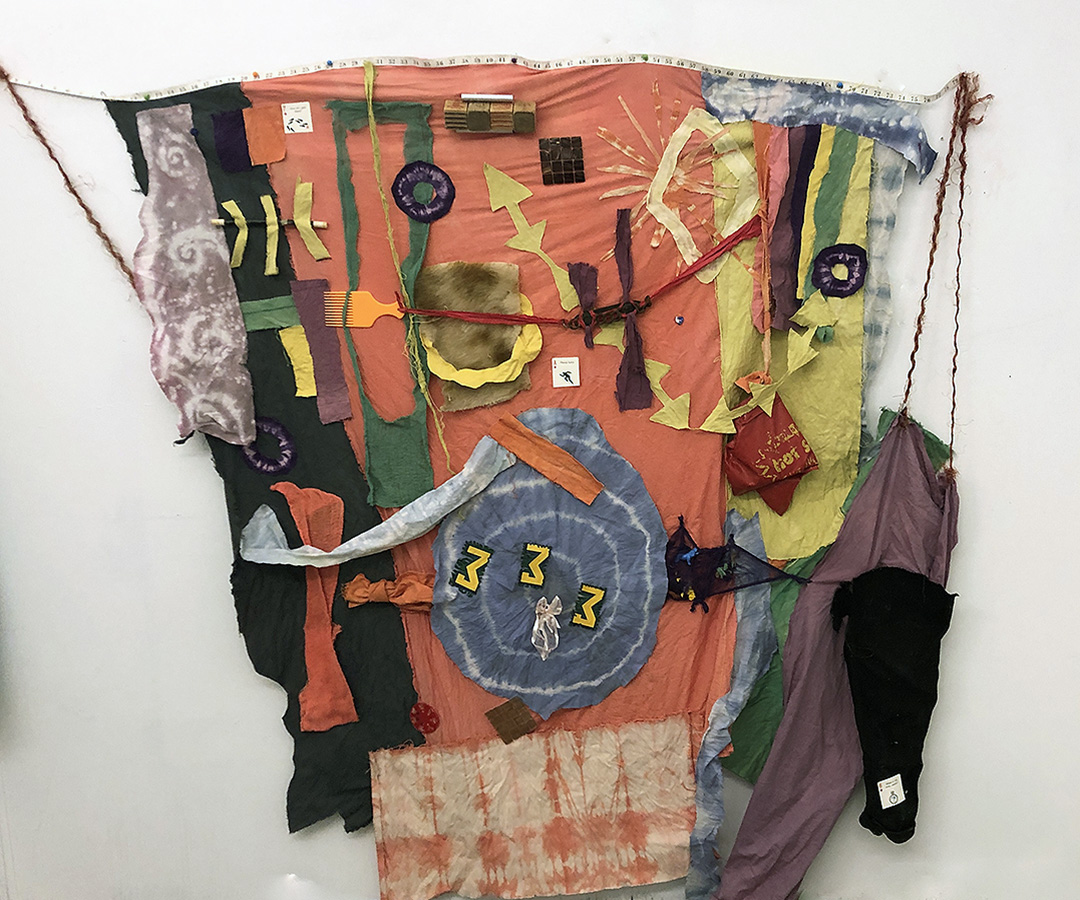 Trade

2020
Various dyed fabrics, mixed media
The Allure of Panic

2021
Hand-painted textile
Brianna Perry (b. 1996, Chicago, IL) is currently studying at Knox University in Illinois.


For inquiries, please contact info@straightlick.com
Curator: Michele Akinsanya