Marley Trigg Stewart
This Side of Paradise
curated by Brittany Clottey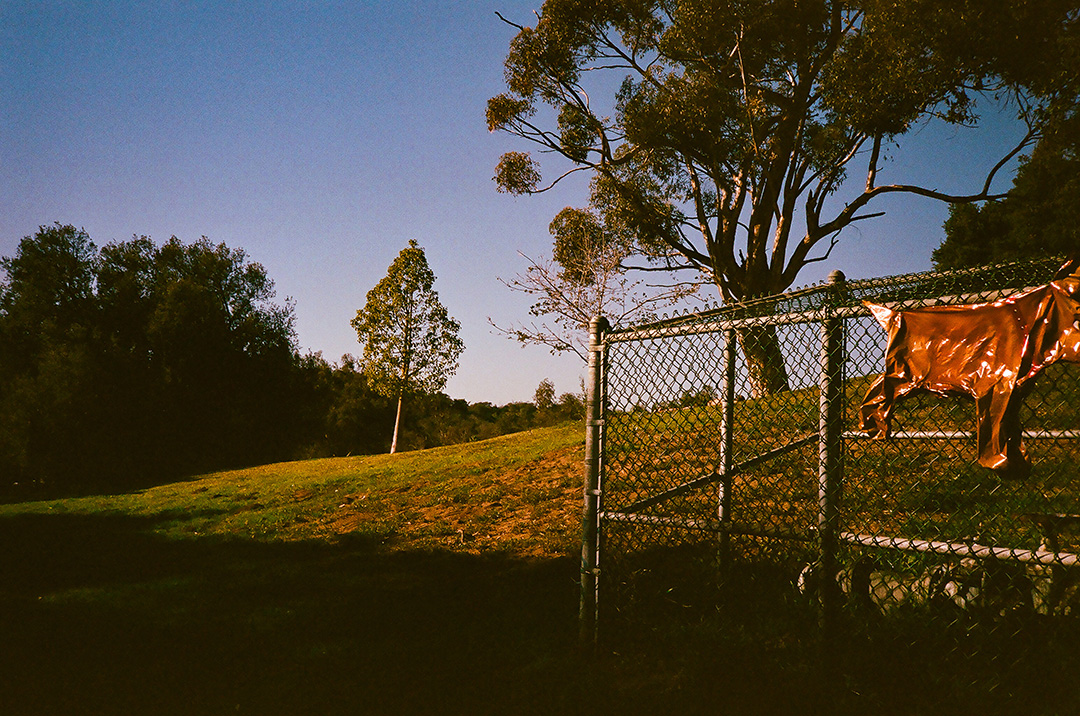 Untitled (Elysian Park)

2015
35mm Film
Size: 16" x 20"
Black Art Sessions is pleased to present its first exhibition, Straight Lick, featuring photographer, Marley Trigg Stewart (b. 1993). Originally from Pasadena, California, Trigg Stewart's work, This Side of Paradise, tells the story of his queer identity in connection to his lineage. Right before the pandemic hit, Trigg Stewart flew back to California and spent the next 3 months stuck with his mother and brother, not making any art. Unexpectedly, he received a call from his distant father, where he officially reunited with him and eventually, with his art. This Side of Paradise, was inspired by his father's recollections of his late brother, Trigg Stewart's uncle, Greg, a queer Black man whose life was taken due to the AIDS pandemic of the 1980s-90s.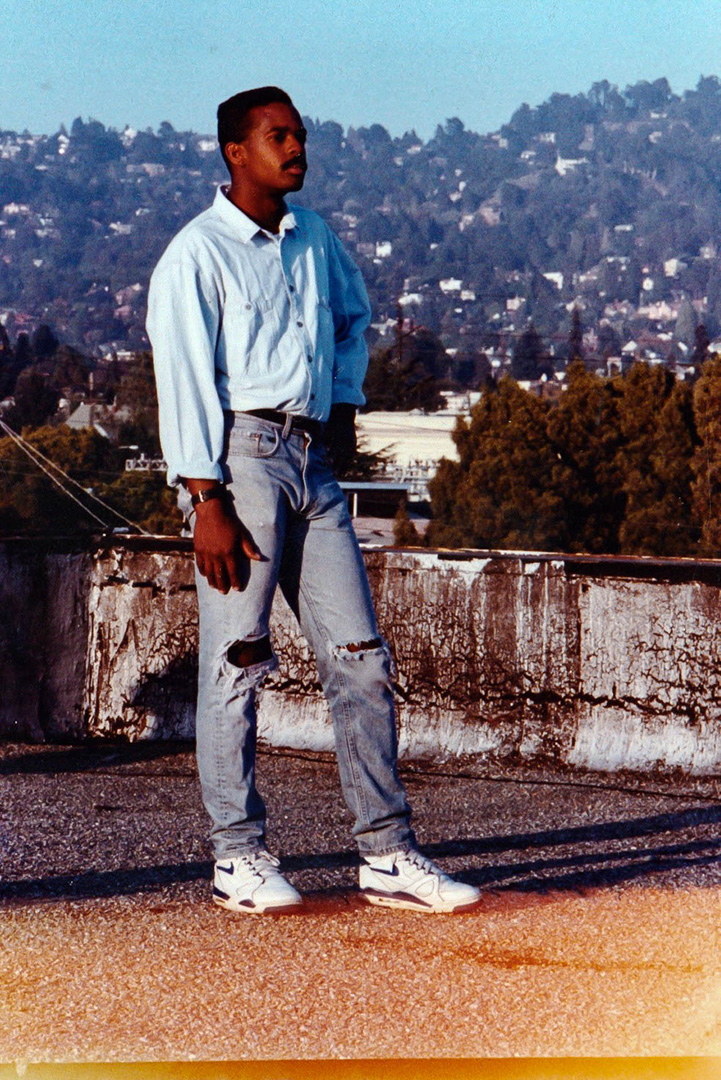 Untitled (Dad Posing)
circa 1980
35mm Film
Size: 20" x 16"


Trigg Stewart's uncle remained a hidden memory until his own queerness was recognized by his father. This discovery sparked the photographer's curiosity to understand who his uncle was, as well as the intersections of Blackness, queerness, and invisibility. His work surveys how his family processed the trauma of losing a queer relative, and having to choose between recognizing his uncle's Blackness over his sexuality.
Untitled (Love)

date: 2020
medium: 35mm Film
Size: 20" x 16"
Untitled (Brothers)

date: circa 1995
medium: 35mm Film
Size: 20" x 16"
Trigg Stewart's work looks to the past in the form of archives, as a way of revealing patterns, locating shared histories, and finding answers. The reunion with his father led him to start 'looking with intent', as the spontaneity of the event revealed so much about his lineage. Trigg Stewart sees the archives as a tool to resist the 'act of missing out,' because knowing about Greg's existence could've somehow altered his life, making his reality as a gay Black man so much easier to grapple with.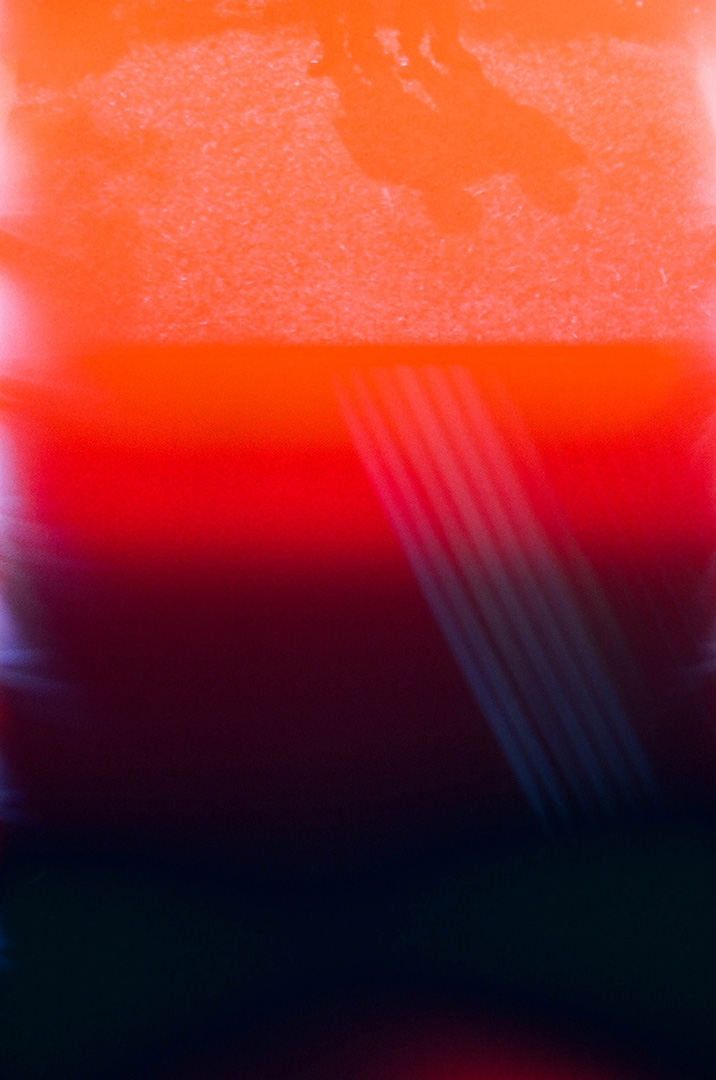 Untitled

circa 1995
35mm Film
Size: 20" x 16"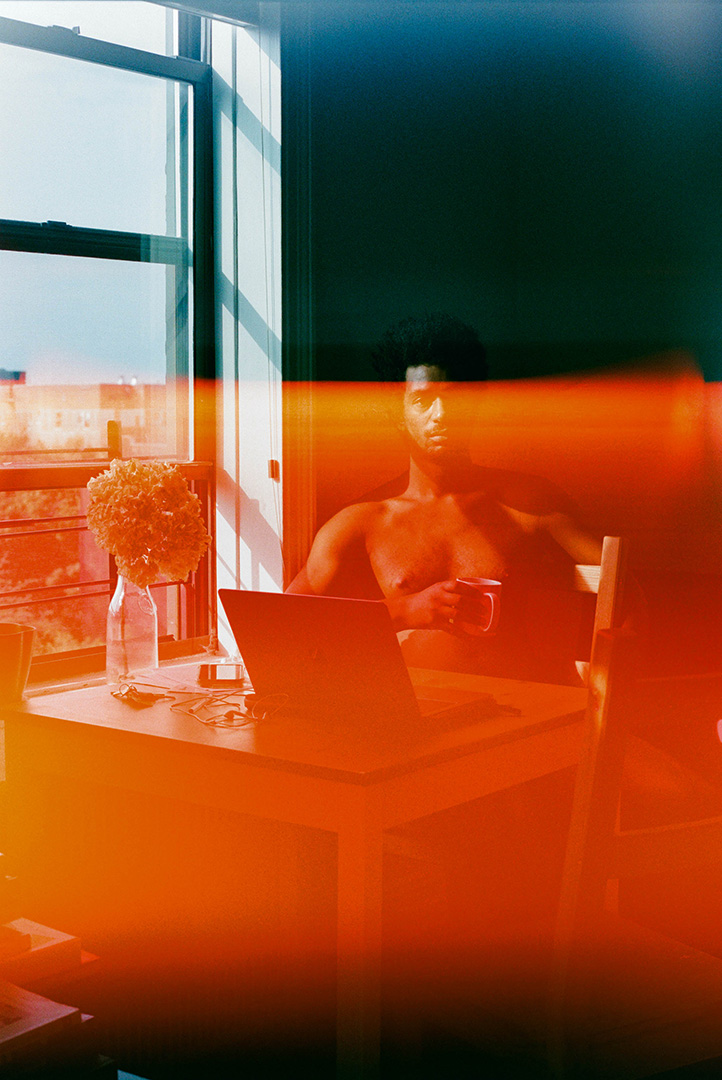 Self Portrait (Jimmy's Blues)

2020
35mm Film
Size: 20"x 16"
Trigg Stewart says, "Left curious about tenderness, family, death, desire, pain, and the grey spaces in between, photographing provides a method to acknowledge these ideas and explore the incestuous nature of their relationship." Trigg Stewart draws his attention to how the archives "inform familial legacies," and finds that they "provide a framework through which unspoken conversations across decades are possible." As a result, the portraits he's cultivated through his community in NYC and the snapshots of his parents and their circle of friends during their youth all add to those unspoken conversations.

Untitled (Prospect Park #1)
2021
35mm Film
Size: 20" x 16"

Trigg Stewart's occupancy within this current COVID-19 pandemic provides a striking parallel with the AIDS pandemic that took the life of his uncle. Sharing a queer identity, growing up in the same town as his uncle, and being born the subsequent year of his death made this experience feel fated. Between the archives, the memories and the interrelations, Trigg Stewart's work is truly an embodiment of alignment.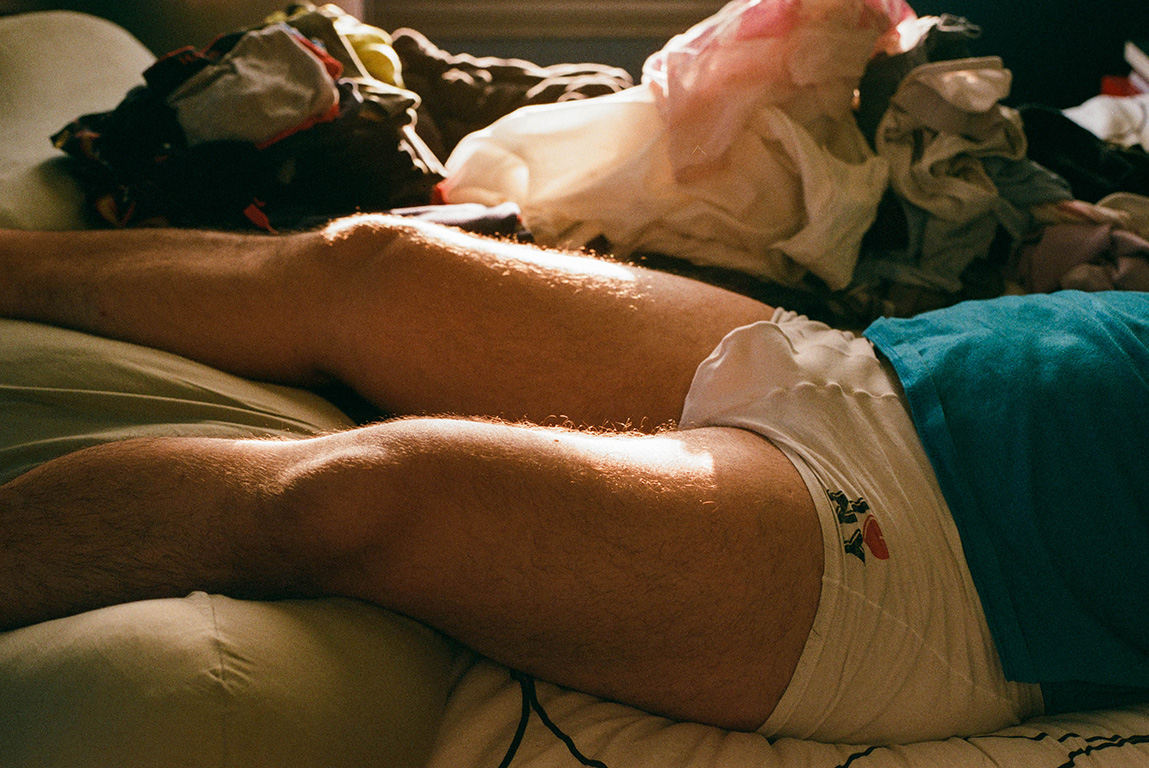 The Caress

2020
35mm Film
Size: 16" x 20"

Marley Trigg Stewart (he/him, they/them; b. 1993) is an artist from Pasadena, California, whose practice is concerned with exploring authorship of queer identity through photography. In framing his work, Trigg Stewart explores the notion of legacy by connecting archival images and fine art references to portraiture of subjects with whom he is constructing relationships in real time. He lives and works in Brooklyn, New York.
Brittany Clottey (she/her; b.1999) is a curator and scholar from South Jersey. Currently based between Boston and New York City, she is a senior at Northeastern University studying Politics, Philosophy and Economics with a concentration in political philosophy and critical theory. Brittany has held past curating roles in the Museum of Fine Arts, Boston, Northeastern's College of Arts and Media, and has done freelance work in creative directing. She is currently curating an exhibition titled, "Marginal Bodies; Women of Color, Representation, and the Struggle for Citizenship & Belonging." Her interests lie between the intersections of critical theory and aesthetics, exploring the ways that Black people grasp the reality of their situations, criticize current socio political structures and reimagine their pasts and futures.
For inquiries, please contact: info@straightlick.com
Artist: Marley Trigg Stewart ︎
Curator: Brittany Clottey ︎