Precious Braswell
HOODIES



Family Portrait II
2020
Archival Pigment Print
19 x 13 in.


ikbk


In Hoodies, Precious Braswell works through her relationship to visibility as a young Black woman photographer. Growing up in the secluded woodland area of Bushkill,Pennsylvania, she finds comfort in being able to choose how and when she is seen which translates to her observant eye and a medium where she is free to interact with others from behind a lens.

"I've always worn hoodies. Mostly because of comfort, the climate I grew up in, and how easy it was to just throw on and leave the house but also I wore hoodies as a way to not be seen. It was a way to ease my mind from outside judgments people probably projected on me because I didn't feel like I stuck out in school or public places in general...The more I was showing this work to my peers and my instructors, the more I was able to flesh out why I chose the hoodie, why I chose to mask out the faces of those I was photographing," she tells me.







2021
Archival Pigment Print
19 x 13 in.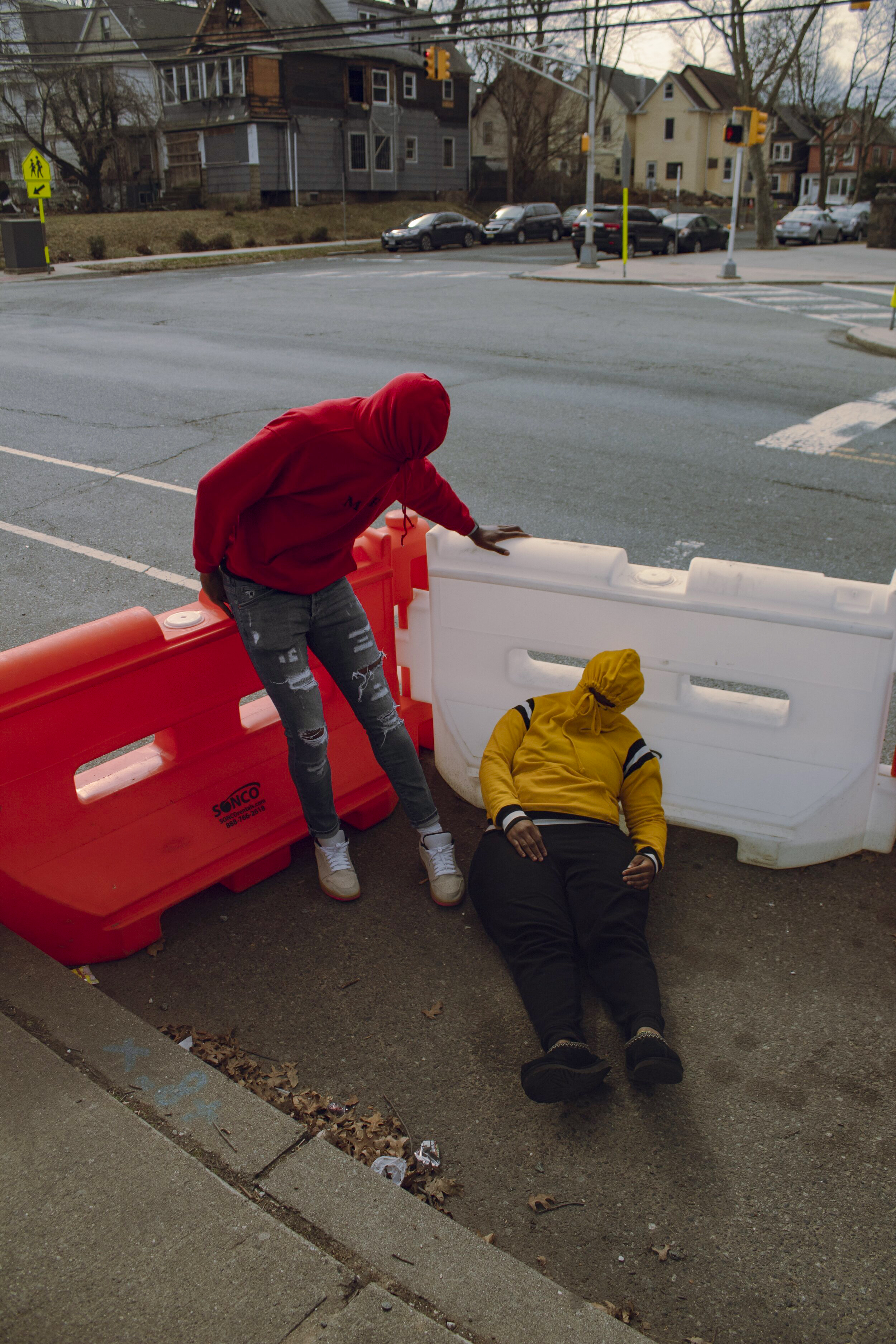 🔴🟡(Studio)
2020
Archival Pigment Print
48 x 36 in.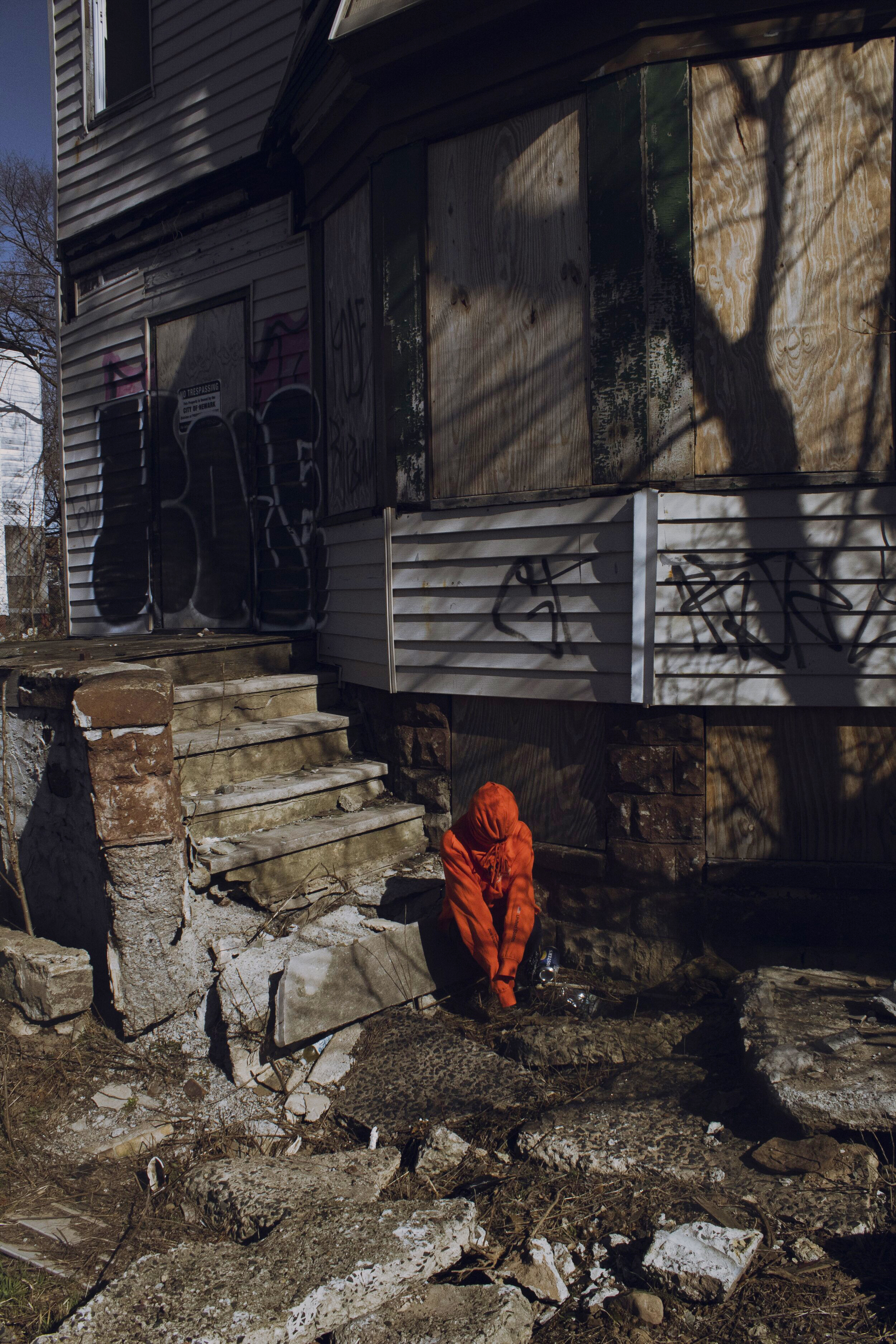 🟠
2020
Archival Pigment Print
48 x 36 in.


🔴🟠🔴🟠
2020
Archival Pigment Print
48 x 36 in.
Hoodies also sees Braswell explore her interest in color psychology and body language, playing with different shades for different compositions. This series is the beginning of seeking to be seen on one's own terms and tell stories of truths that we can't see, but feel all the same.

🟡🟤🔵(Catching Icarus)
2021
Mixed Media Sculpture
77 x 33 x 7 in.
Artist Bio: Precious is a photographer and graphic artist based in New Jersey. She is currently pursuing her Masters degree in Photography from Pratt Institute in Brooklyn, NY. Her current interests in photo practice revolve around portraiture.

Curator Bio:
Yaa Addae is a Ghanaian-British curator, writer, and community educator. The emancipatory potential of play is central to their practice, as is dreamwork.Currently based between London and Accra, Yaa is a culture staff writer at AMAKA and manages a digital studio, A-kra, which offers an online art history platform (There Are New Suns, formerly Decolonize The Art World) and virtual residency program(The Imaginarium).
For inquiries, please contact: info@straightlick.com