Naomi Soquar
Soul On Fire: A Visual Essay On Identity & the Black Diaspora
curated by Shelton Boyd-Griffith
Black Art Sessions presents, Soul On Fire: A Visual Essay On Identity & the Black Diaspora by Naomi Soquar. Soul On Fire is a brief, carefully curated film that serves as a visual essay, exploring themes of home, self-liberation and identity. The film questions the viewer to re-examine their preconceived notions of "home". Through archival clips of rituals, migration, worship, dance, and mourning, one can see how collectivity is constantly forming and fracturing. This forming and fracturing positions people of African descent in a free-fall space while simultaneously facing pressure to exist in socially constructed identities. The film is constructed in dream sequences to raise questions about an individual's sense of self within and outside the collective. Through Keguro Macharia and Stuart Hall's theorizations on the black diaspora, Naomi invites the viewer to imagine what a post-hybridity, anti-essentialist future looks like.
Soul On Fire exists as an ongoing series of research in regards to digitally archiving the Black diasporic experience. Naomi's work centers around this central idea of preserving and offering a critical analysis of Black new media.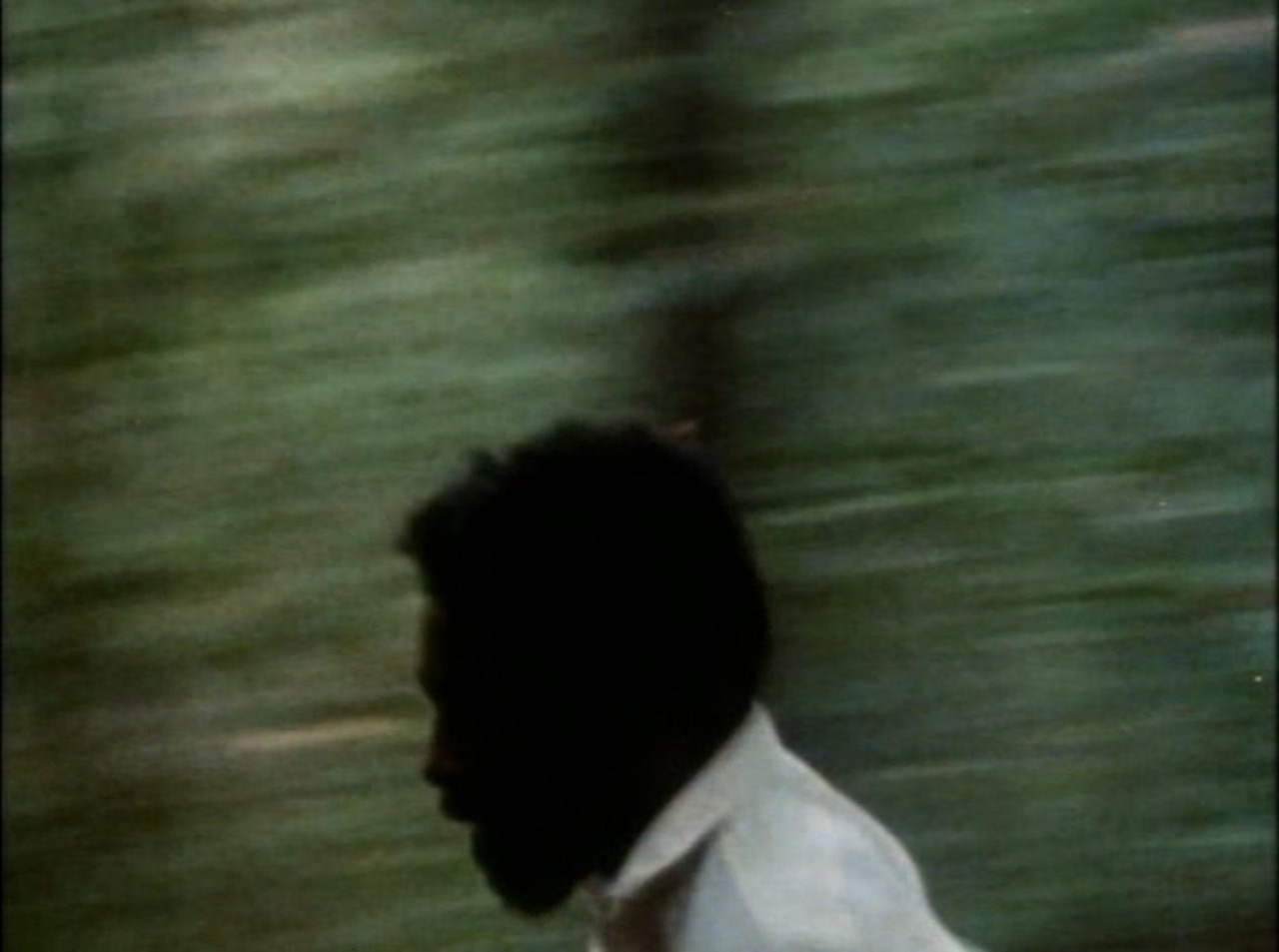 The running scenes illustrate how the displaced reconcile with loss during
moments of rupture when running away from home, back to home during times of
cultural collectivity (through rituals and traditions), and discovering home in
moments of self-actualization. This self-actualization occurs through resisting
limiting social categories that restrict an individual's identity. Actively working
towards unpacking perceptions and projected essentialism creates space for
personal freedom. I employ Stuart Hall's theorization on cultural identity as a state
of 'becoming and being' in the video when one of the actors untie themselves from
the collective to suggest that identity and culture are constantly evolving.
The archives represent various clips from countries like Mali, the US, France, and
Ethiopia to communicate how past and emerging modes of existence make
Blackness elusive and fluid. Through an imagined historicized flow of rupture and
forming, one realizes home does not equate to any localized identity or culture
within the diaspora. Home instead becomes a futuristic re-telling of politics,
memories, and dreams.
Neo-colonial alienation leaves Black people no option but to define and dream
their publics because larger social structures fail to represent them. Soul on Fire
argues against a romanticized return to Africa based on its roots in European
epistemology. The tension between cultural rupture and cultural forming calls for a
return to the source (spirit) to envision personal liberation. Sun Ra's narration
towards the end of the video in "I'm Moving Towards My Myth" suggests that the
day your life begins is the day you decide your life is your own. This surrealist
framework provides a space of agency for black people to imagine their revolution
of home.

As Soul On Fire is a complete visceral experience, the film is also accompanied by a curated playlist that evokes the essence of the film as well as digital show notes of Naomi's research.
Naomi Soquar is a writer whose work spans across digital archiving, experimental film, and critical cultural studies research to explore innovation and preserve memory work of the Black African diaspora. Specifically, she is interested in understanding the multiple ways new media imagines deterritorialized spaces for Black embodiment. She is a graduating senior from George Washington University. Her desire to synthesize and bridge significant scholarship in media studies, cultural studies, and innovation led her to design a major in Global New Media Studies. This interdisciplinary subject critically examines changing industries, cultures, and social trends from a diverse, intermedial perspective.


Shelton Boyd-Griffith is an art consultant & independent curator based in St.Louis, MO. His discipline is Interior design and through that, he focuses on the relationship between spatial interiors and art. Through his curatorial practice, he explores concepts such as the Black interior, the Black queer body and the connection between fashioning the Black body and Black figuration.
For inquiries, please contact: info@straightlick.com
Curator: Shelton Boyd-Griffith